Every month I write a regular column for Shoot Magazine, the magazine I used to read as a football-mad youngster growing up. These articles usually focus on a current issue within the game and are often related to a specific player or forthcoming event.
Since January, some of the topics I've covered have included bouncing back from injury with Jack Wilshere, how to respond if you're dropped with Leo Messi and just what is it that has made David Beckham so successful.
From the outset, my aim has been to increase awareness of the psychological issues that are prevalent in football, from the grass-roots level all the way up to the might of the Premier League. I hope that these articles provide some guidance for young and promising footballers in dealing with these issues.
The i2i sports team have worked within elite sport and in particular professional football for over 15 years and this magazine has enabled us to communicate some of that knowledge and experience to the public and the next generation of players!
Learn more about our work with Elite Sport at i2i Sport.
Shoot Magazine – available on all platforms (iPhone, Android etc).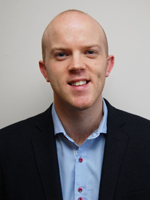 About The Author – Michael Finnigan
Tom heads up i2i's Sport Division, leading on delivery of the Players Programme within Premier League academies and providing individual coaching to Premier League footballers, Team GB athletes and European Tour golfers. Tom also leads on i2i's work with corporate clients' Graduate Teams, providing elite level support to aspiring business leaders of the future.
Having been inspired by the i2i material as a young football player, Tom went on to complete degrees in both Psychology (BSc) and Sport Psychology (MSc) before joining i2i full time.
Newsletter
Sign up for the i2i Newsletter for inspirational stories and success tips.