Speeches and Conference Keynotes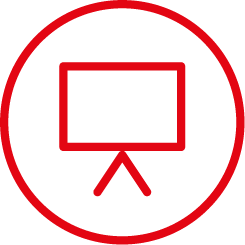 i2i have the ability to deliver a variety of speeches to match your individual needs. Whether that be an inspirational keynote that conveys important messages or an educational seminar that requires greater levels of interaction and engagement with the audience.
Whatever the label, i2i will ensure a high energy-high impact delivery style to create positive movement within your organisation making sure all team members are on the same page.
Important 'Take Home' Messages
Speaker Coaching and Development
Annual Conference Keynote Boost
High Energy Entertaining Seminars
i2i News
The latest news from i2i and winning clients stories from around the world.
Newsletter
Sign up for the i2i Newsletter for inspirational stories and success tips.
Watch
i2i's winning client Tim Frankland (MD Claremont Group) on their success.
Downloads
Download i2i info inc. The i2i Story and AVA Behavioural Assessment.