Behavioural Assessment with AVA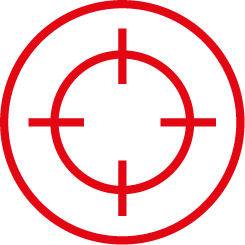 AVA is a complete behavioural profiling system that will help you understand the talent within your business at an individual, team and organisational level. This knowledge is a key driver for improved performance.
AVA will show you how to lead and coach your people, by measuring their assertiveness, sociability, calmness, conformity, self-discipline, morale, energy and authenticity. Individual AVA reports allow you to understand each of these areas in detail, providing a powerful insight into your people and teams.
A full suite of AVA products are available to i2i customers. These include:

Individual AVA Reports

1-2-1 AVA Report ReadBack

Online Video ReadBack

i2i AVA Team HeatMap

i2i AVA Ideal Role Profiles

Awareness and Application Training Programmes
i2i News
The latest news from i2i and winning clients stories from around the world.
Newsletter
Sign up for the i2i Newsletter for inspirational stories and success tips.
Watch
i2i's winning client Tim Frankland (MD Claremont Group) on their success.
Downloads
Download i2i info inc. The i2i Story and AVA Behavioural Assessment.