FA Cup Winners 2013

Tom Young reflects on a whirlwind summer of sport for i2i. "Cup Fever – FA Cup Winners 2013"
Growing up wanting to be a footballer means some things are certain:
You play out until the sun goes down and you can no longer see the ball
You kick balls around inside the house much to the annoyance of your parents
You commentate either out loud or in your head
You re-enact winning goals over and over again
You dream about winning trophies…and one of those trophies is the FA Cup
For me, all of the above were true. Sadly, I didn't become a footballer but the next best thing to actually winning trophies is helping someone else to do so and we are lucky enough to work with athletes as they strive to do just that.
In April 2013, we were introduced to Wigan Athletic by our friends at The Players Programme and The Bridgewater Hospital. Upon meeting, we immediately hit it off with both the players and the coaching staff, including the mightily impressive Roberto Martinez.
Michael Finnigan and I conducted two group sessions with the team, one in April ahead of the semi-final Wembley win over Millwall and the second on the 9th May, just before playing Manchester City in the final on the 13th May.
When only given a short period of time to work with a team, it is important not to try and do too much. The players were reminded of the need to remain focused on their own game and to approach the two fixtures as opportunities not threats. We illustrated the link between cognition and performance and how this needs to be monitored during the build up to a significant fixture.
What followed was one of the biggest upsets in FA Cup history and Wigan Athletic's first major trophy. I think everyone, even the most hardened of Manchester City fans, will agree that Wigan fully deserved to win that final.
Football has changed a great deal over the last ten years but it still has the ability to conjure up those moments of magic that we all remember for the right reasons. Ben Watson scoring the winning goal was one of those moments.
How did it feel for me? Spine-tinglingly brilliant. Almost as good as when I dreamed it all those years ago.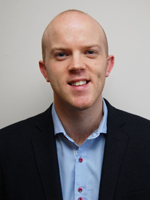 About The Author – Tom Young
Tom heads up i2i's Sport Division, leading on delivery of the Players Programme within Premier League academies and providing individual coaching to Premier League footballers, Team GB athletes and European Tour golfers. Tom also leads on i2i's work with corporate clients' Graduate Teams, providing elite level support to aspiring business leaders of the future.
Having been inspired by the i2i material as a young football player, Tom went on to complete degrees in both Psychology (BSc) and Sport Psychology (MSc) before joining i2i full time.
Newsletter
Sign up for the i2i Newsletter for inspirational stories and success tips.