As we welcome in each New Year, football clubs across the UK are scrambling to sign the best available talent. Sky Sports News coverage goes into overdrive and, now he is back in management, we will once again be treated to interviews with Harry Redknapp from the window of his Range Rover!
Managers and coaches, thanks to software like Prozone, now have realms of quantitative and objective data on players across the globe. These are often used, along with 'gut instincts' to make decisions on potential new players. However, as we all know, talent can be overrated and it is important that clubs recruit players that can perform under pressure almost instantaneously. At i2i Sport, we work within the philosophy of 'Person 1st, Athlete 2nd', meaning it is essential to assess the overall character and behavioural profile of a player before confirming the transfer, no matter how talented they may be.
Signings in January can feel especially rushed, as the pressure builds for teams to make significant performance improvements within a small time frame. However, athletes are people and when we put a group of people together it takes time to get to know one another, to adapt, to assume roles and become familiar with each other's strengths and weaknesses. A sense of desperation can often lead to clubs recruiting a poor blend of player.
After all, the best players don't always make the best team.
During our team's work with Sam Allardyce at Bolton Wanderers, members of the i2i team played a significant part in any on-field player recruitment decisions and, at times, even helped to pick the team…all based on players' psychological profiles!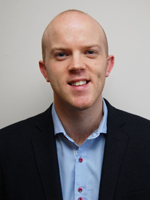 About The Author – Tom Young
Tom heads up i2i's Sport Division, leading on delivery of the Players Programme within Premier League academies and providing individual coaching to Premier League footballers, Team GB athletes and European Tour golfers. Tom also leads on i2i's work with corporate clients' Graduate Teams, providing elite level support to aspiring business leaders of the future.
Having been inspired by the i2i material as a young football player, Tom went on to complete degrees in both Psychology (BSc) and Sport Psychology (MSc) before joining i2i full time.
Newsletter
Sign up for the i2i Newsletter for inspirational stories and success tips.