Winning Work from i2i – Darren Clarke Open Champion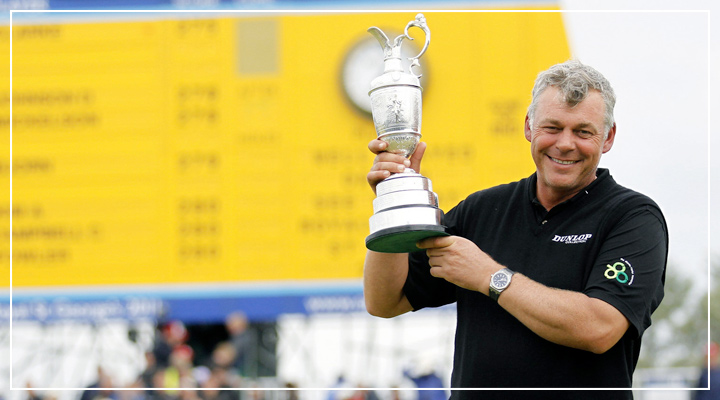 "With i2i's help in 2011, I proved all my critics wrong and you can too!"
What We Found:

i2i's team first worked with Darren in 1998 and were privileged to be part of his journey that saw him claim the 2000 World Match Play title, winning $1 million dollars in the 36 hole final against Tiger Woods.
After maintaining contact over the years, i2i resumed working with Darren in April 2011. i2i's Michael Finnigan worked closely with Darren at his home in Port Rush, Northern Ireland and the results were outstanding. Darren went on to claim his first European Tour victory since 2008, winning the Iberdrola Open on 15th May 2011. Heading into the 2011 Open Championship at Royal Sandwich, Darren was calm, confident and comfortable with his immense talent.
The i2i team supported Darren throughout the tournament; observing, walking practice rounds, and conducting individual sessions to maintain his mental approach.
In July 2011, Darren lifted the Claret Jug, his first major championship at the age of 42, proving to be one of the most popular champions of all time. He dedicated his triumph to his two children and late wife Heather, who lost her battle with breast cancer in 2006.
"In terms of what's going through my heart, there's obviously somebody who is watching from up above there, and I know she'd be very proud of me. But I think she'd be more proud of my two boys and them at home watching more than anything else. It's been a long journey to get here".
Newsletter
Sign up for the i2i Newsletter for inspirational stories and success tips.