When the first Harry Potter book was released, I was just about to turn 11 years old.
Reading wasn't 'cool' and my parents led a continuous battle to get me to read anything, let alone a book about a boy-wizard. Yet, ten years down the line in 2007, I was as excited as anyone queuing for a copy of the coveted final book.
The films of the series helped to sustain the anticipation and buzz that the books' release created. It is only now, with the release of the penultimate film and the end truly in sight, that I look back and realise that I might have to finally leave that little boy behind and, in the words of another famous children's book, "grow up".
I feel as though the Harry Potter series belongs to my generation, so much so that I am almost protective over it. Those children that read it now won't experience that anticipation of waiting nearly two years for the next installment. They will perhaps always imagine the characters and locations of the book as the ones that are depicted (brilliantly and dramatically) on the big screen.
And this is where the point of this blog becomes clear. Our brains are so powerful, our memories so vast, and our imaginations so limitless, that it seems a shame to pre-empt people's minds with the images of castles, wizards, witches, and butter beer that we see at the flicks. It is that question that I hear discussed so often, "which is better, the film or the book?"
To me the answer will always be the book. The mind is at its most powerful when we use it to turn words into pictures, filling in gaps and creating a whole new world. By creating a world that is exclusive to us, we can escape, even just for a short time.
Today, more often that not, the big screen does this for us.
As the last signs of childhood fade, I will be eternally grateful to my mum for buying me that first book and cajoling me into reading it. Because, without that, I wouldn't have had the chance to use my brain to create my image of Harry Potter and the magical world that JK Rowling so powerfully created, capturing the imaginations of a generation and an entire planet along the way.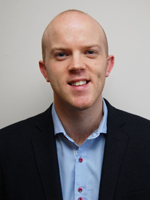 About The Author – Tom Young
Tom heads up i2i's Sport Division, leading on delivery of the Players Programme within Premier League academies and providing individual coaching to Premier League footballers, Team GB athletes and European Tour golfers. Tom also leads on i2i's work with corporate clients' Graduate Teams, providing elite level support to aspiring business leaders of the future.
Having been inspired by the i2i material as a young football player, Tom went on to complete degrees in both Psychology (BSc) and Sport Psychology (MSc) before joining i2i full time.
Newsletter
Sign up for the i2i Newsletter for inspirational stories and success tips.