Working with Helen Clitheroe over the last 12 months has been a real honour. Her professionalism, drive and commitment, especially in the tough times, are remarkable.
Sport is unpredictable. We've seen that recently in the English Premier League as Manchester City snatched the title with the last kick of the season, Usain Bolt was beaten by Yohan Blake and Adam Scott bogeyed the final four holes to allow Ernie Ells to claim the Open Championship.
Helen's injury was one of these moments, a moment that was not part of the plan. During our work together, Helen has made every sacrifice possible to ensure her place at the London Olympics; sleeping in oxygen tents, spending countless months away from her husband and the springer spaniel Meg, and travelling hours for the best treatment available. Not as glamorous as some people think!
2011 went perfectly; the gold medal in Paris and the PB and Olympic A Standard at Crystal Palace meant Helen had a strong case for selection.
In many ways, it is in these times that the resilience and unwavering belief that Helen has in abundance become even more important. How do you cope with such a setback? You'll see from Helen's blog below that she has now reflected and come to terms with the fact she won't be competing this summer. Despite this, Helen Clitheroe is a true Olympian.
Tom Young – i2i Elite Sport
Think. Believe. Dream. Dare.
"HEY LADY YOU WERE BORN TO RUN!"
This was shouted to me on a run once whilst on training camp in Florida. I believe this to be true.
Running has made me who I am today it has shaped my adult life and is my passion. It is the running in its simplest form that you miss the most when you can't do it, just to be outside in the fresh air running.
The past few months have been some of the toughest in my athletics career, the hardest part being that I haven't been able to just go outdoors and run with the wind and rain in my face and hard mentally to remain positive and focused on my goals.
Since Easter I have had plantar fascitis which causes pain in the heel and makes it impossible to run, it is a tricky injury to deal with as there is no quick fix.
The first few weeks were a case of 1 step forward 5 steps back as I would try and run then go back to square one.
We then started to understand that I had to use each step on the ground wisely and manage the problem in order to try to make it to the games.
After a few weeks of biking, skiing, aqua jogging, rehab and then gradually bringing in alter G treadmill running we tried to do some running sessions on the grass.
Again it was too much for the heel so it was decided I would have a guided cortisone into the plantar fascia. This was 3 weeks before the Olympic trials.
Since the injection I have been able to build up the alter g running and finally do some track workouts. It was not pretty!! There is nothing quite like running for fitness and I felt like I was learning how again.
So maybe you think I am crazy to think I could go and run the Olympic trials having only run a fraction of my usual weekly mileage and the only on ground running consisting of 5 track workouts.
I had worked so hard to remain fit and to get back to run on the track, I have had hours of therapy from my physio and friend Cat Riley who has been an absolute star, I even moved in with her in Loughborough so I could get the therapy I needed and so I was close to the alter G treadmill in the hypoxic chamber and to my coach John Nuttall.
I have spent more days than I care to count away from home and my amazing husband Neil who shares my dreams to be the best runner I can be.
I had to run, I felt I owed it to myself to try and to everyone who has helped me to get to this point.
I know for a fact there are plenty of people who would not have done what I did; swallow my pride and step on the line not knowing what sort of shape I was in.
So I am proud of myself for having the courage to see things through and not give up.
I am proud that I am still the fastest British 5000m runner in the Olympic qualifying period having run 15.06 last summer and I don't at all regret continuing to try for my 3rd Olympic team against the odds.
If I hadn't had London 2012 to aim for maybe I would never have had 2011 and that Gold medal from Paris which was so special to me, so no WHAT IFs I am glad I tried.
I will be at the Olympics as we have a few athletics tickets so it will be an experience watching from the stands and I am sure it will still be very special to see my friends compete and become Olympians at a home Olympics.
I will now try and get my injury sorted and get back to what I am born to do as soon as I can.
Helen
Thanks go to i2i for continued financial support, Asics, UKA endurance, Catherine Riley, Duncan Mason, Hannah Griffith, Dr John Rogers, John Nuttall, Tom Young and Magma Digital.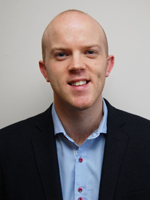 About The Author – Tom Young
Tom heads up i2i's Sport Division, leading on delivery of the Players Programme within Premier League academies and providing individual coaching to Premier League footballers, Team GB athletes and European Tour golfers. Tom also leads on i2i's work with corporate clients' Graduate Teams, providing elite level support to aspiring business leaders of the future.
Having been inspired by the i2i material as a young football player, Tom went on to complete degrees in both Psychology (BSc) and Sport Psychology (MSc) before joining i2i full time.
Newsletter
Sign up for the i2i Newsletter for inspirational stories and success tips.