The Summer of 96
Looking back on the summer of 1996 brings back vivid memories, packed with a range of powerful emotions. At the time, I was 10 years old and my dad was in hospital fighting a serious illness. However, for a football mad youngster, it was also a time of excitement, joy, and crucially hope.
Euro 96 was in town, 3 Lions was top of the charts and, after a shaky start involving a dentist's chair and a bore-draw against the Swiss, England looked capable of achieving something truly special.
There was no fairy-tale ending, in fact I finished the night of the semi-final in tears, but there is a reason that we're still talking about that baking hot summer.
Terry Venables and the players took the nation on a journey – a roller coaster in fact. We bought into what they were trying to do and how they were trying to do it.
So, what did that team have that others since have perhaps lacked?
1. Character. John Wooden famously said that "talent may get you to the top, but it takes character to keep you there". Adams, Shearer, Gazza, Pearce, Sheringham, and Ince. They had their flaws, but it's hard to question their character. If you have character and talent? You're on to a winner.
2. Leadership. There were leaders on the field, through the spine of the team, all doing so in their own way. Inspirational (Adams), talented (Gazza), tough (Pearce), and talismanic (Shearer). In Venables, we had a manager who the players wanted to play for. Before the tournament, he had announced he was to leave his post. They wanted to do it for him. They liked him, but they also respected him.
Crucially, he also knew how to get the best out of the different characters within the group. When Shearer was going through a baron spell in front of goal, having not scored in almost 2 years, Venables took him to one side and said "Alan, whatever happens, you're my number 9". He managed the mercurial talent of Gascoigne and got the most out of him when it mattered (sorry Scotland!). On the flip side, when a distraught Gareth Southgate needed him, he was there to look after him. He cared for his people.
3. Team spirit. In sport and business, a lot is made out of team culture, values and winning behaviours. Some coaches take a strict, disciplinarian approach and others, like current England rugby coach Eddie Jones, seem more relaxed. When interviewing a head coach in elite sport, he said to me, "team harmony is good, but goal harmony is more important". In 96, there appeared to be both; united by a true sense of purpose together with an authentic team spirit and a pride in the badge they were representing.
4. Belief. Mind-set, mental toughness, self-confidence, whatever you want to call it, that team seemed to have it and it grew with every performance. The win over Scotland, hammering the Netherlands, banishing the Spanish on penalties, before playing so bravely against the Germans. The 3 factors mentioned previously all contribute to the creation of belief. Although we can't guarantee the right result and luck undoubtedly plays its part, once you have that belief, the performances will follow.
Twenty years on, we have an exciting group of young players who can capture our imagination and make their own mark – their 'own dent in the universe'. With a bit of character, the right leadership on and off the field, a true team spirit and some self-belief, they might just do that.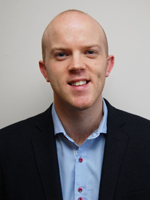 About The Author – Tom Young
Tom heads up i2i's Sport Division, leading on delivery of the Players Programme within Premier League academies and providing individual coaching to Premier League footballers, Team GB athletes and European Tour golfers. Tom also leads on i2i's work with corporate clients' Graduate Teams, providing elite level support to aspiring business leaders of the future.
Having been inspired by the i2i material as a young football player, Tom went on to complete degrees in both Psychology (BSc) and Sport Psychology (MSc) before joining i2i full time.
Newsletter
Sign up for the i2i Newsletter for inspirational stories and success tips.