Pep Guardiola's decision to choose the traditional and history of Bayern Munich over Roman Abramovich's cash-rich Chelsea has caused surprise in some quarters.
Even though English supporters now have to wait a little longer to see Guardiola work his magic in the Premier League, the decision to spurn Roman's advances also gives us hope for the game.
Munich are one of the establishments featured in Saatchi and Saatchi CEO Kevin Roberts and colleagues' 'Peak Performance – Business lessons from the world's top sports organisations'. The book, by the way, is brilliant and a must read for anyone interested in business or sport.
Bayern, founded in 1900, are a sporting institution of success and fans come from all over Europe to fill the Olympic Stadium. 'Peak Performance' states that Bayern, and German football in general, create the future 'through investment in infrastructure, continuity and community' and that the policy of 'passion plus precision' will see them in contention for major honours for years to come.
Former players, legends like Franz Beckenbauer and Uli Hoeness, are employed throughout the organisation as executives, presidents and GMs. These individuals and the environment they embody act as 'conduits of the past' and 'drivers of the dynasty', a constant reminder to all around them of Bayern's universal focus on excellence and on winning.
The crucial role that all people play in the organisation's success is continuously reinforced. The club's staff are rewarded in line with on-pitch performance. This comes in the form of extra months' salary, holidays and social events with the playing and coaching staff. As a result, they will go the extra mile for the club they represent.
The policy of youth development is also refreshing, emphasising a focus on character and vitality instead of simply selecting the best sporting talent. Talent is indeed only one part of the puzzle. It is a philosophy that has served and is serving German football exceptionally well.
Munich embody the German football strapline of 'More than 1-0', more than anybody else.
Good decision Pep. Now lets see if you can do it all again, this time without Xavi, Iniesta and that other little bloke from Argentina.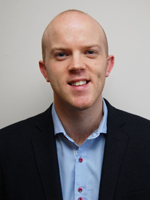 About The Author – Tom Young
Tom heads up i2i's Sport Division, leading on delivery of the Players Programme within Premier League academies and providing individual coaching to Premier League footballers, Team GB athletes and European Tour golfers. Tom also leads on i2i's work with corporate clients' Graduate Teams, providing elite level support to aspiring business leaders of the future.
Having been inspired by the i2i material as a young football player, Tom went on to complete degrees in both Psychology (BSc) and Sport Psychology (MSc) before joining i2i full time.
Newsletter
Sign up for the i2i Newsletter for inspirational stories and success tips.