Lee Merrien – My Olympic Experience
Lee is now in Kenya, training for the forthcoming season. Here, we look back at his Olympic experience
Where to start well first of all it seems apt to mention that one of the reasons that I started my blog up was so that people could follow me in my pursuit of one day becoming an Olympic athlete. Having now achieved that I guess I will need to change the title notes. Being part of the 'greatest show on earth', as I've heard it referred to, certainly lived up to all the expectations for me, having been to a World Championship and previous Commonwealth Games I'd had some championships experience but despite all the build-up to the games I don't think any British athlete could have anticipated how fantastic the experience was going to be.
I was actually outside of London (in Loughborough) for most of the games at a holding camp so the only downside of the games for me was that it was a little short lived. Whilst up in Loughborough I was getting information from others of how great it all was down there and that only fuelled my excitement to be part of it all. Watching the likes of Mo, Jess Ennis and Greg Rutherford winning gold in a period of 45minutes at the start of the athletics schedule and knowing I would soon get the chance to have my Olympic moment sent goose bumps down my spine.
I must admit though there was a time when I felt like the forgotten member of the athletics team being up in Loughborough, as not only had the games started but whilst the athletics programme was also underway I was the sole Team GB athlete for all sports remaining in Loughborough. It gave me time to focus the mind though and meet up with Tom Young from i2i and recap on all of the mental exercises I had been using over the past few months, the sort of exercises and processes I believe helped get me to the Olympics and that had become a familiar routine in the lead up to all of my races.
I guess my true Olympic experience started the day I arrived in London, which was Thursday 9th August, 3 days before the Olympic Marathon. As soon I sent foot in the capital you could sense the Olympic vibe across the city and everyone seemed in great spirits and certainly travelling in my Team GB kit attracted a fair bit of attention. Given that I had arrived in the village only 3 days before my race I was quite conscious of staying well rested and not getting too involved or excited by the games itself. However with my race finishing in the city and not the stadium I was quite keen to see the stadium in all its glory with athletics in full swing, so on my first night there I went to the stadium to check it out and what a night to go! I witnessed probably the best men's 800m race of all time, with David Rudisha winning in a World Record, and the last placed athlete coming home in what would normal pick you up a medal if not a gold in previous Olympics! Oh and some guy called Bolt also won a 200m race that night too.
My remaining days before my race were somewhat uneventful considering I was in the Olympic village in the one of the biggest cities of the world with the biggest sporting event going on around me but it did at least give me time to focus mentally and soak up my thoughts and feelings about the race and remind myself what I had set out to achieve. One thing that was nice was a very quick family reunion the night before the race having not seen my family (Skype calls aside) for some 7 weeks. I met my wife and my 4 year old son (whose birthday I had missed the week before) in Hyde Park, which was close to the hotel we had moved into just for the night before our race to be close to the start in the morning. Seeing my excited 4 years olds face again after time away never fails to put a big smile back on my face. Unfortunately I would have to wait until after the games to see my daughter again though, she is only 1 year old (I missed her birthday last month too!) and a hectic London probably wouldn't have been the best place for her and would also have been hell for my wife to juggle the two kids during the race, Thomas at least will hopefully be old enough to recall some of the day too.
The day and race itself will be one I'll never forget, even if I am to go to another Olympics Games it is never likely to provide such an incredible atmosphere that I experienced in London. I've never seen so many passionate spectators lining the course of a road race, walls, rooftops and flag poles included! The noise was quite literally deafening on certain points of the course too, leaving my ears ringing during the race. In the early stages of the race I was conscious to not get too carried away by it all but it certainly gave me a huge lift over the closing stages when things were hurting and the wheels were starting to fall off with 5km to go! The conditions on the day as anyone there on the day will vouch for were hot, with temperatures supposedly getting up into the high 20's. However, if someone had offered me those conditions in advance I would have bitten their hand off. I'm not fazed by hot conditions in fact I enjoy them but I guess that's because I've performed well in these type of conditions before and if you can judge the race and conditions well there are a lot of places to be had in final quarter of the race. Whilst I'm proud of my performance on the day I can't help but think there was another 10 places or so to be had if I had judged the race slightly better, after-all I went through half way in 66.30 and finished in 2.17.00.
When I returned to Guernsey someone asked me I'd had my 'Olympic moment'… he was referring to that lasting memory that would stick in mind, and whilst essentially I have many, one of the standout moments has to be actually after the race. The London Marathon had arranged a venue for friends and family to watch the race from and after I finished (and semi recovered) I headed over to meet them all. The response I received when I entered the pub was pretty over-whelming. Even my dad had a tear in his eye and I don't even think I've seen my dad shed a tear before.
One of my motivations has always been to 'make my family proud' or 'MMFP' and I think I did that.
What capped it all off for me was the support and reaction of others, the British public really made the Olympic atmosphere and enhanced some fantastic memories but being a Guernsey it was incredible to see so many Guernsey flags lining the route and capped off an unforgettable experience.
i2i's Tom Young – Thoughts…
Working with Lee has been a pleasure from the start. i2i ambassador Helen Clitheroe introduced us at a training camp Font Romeu, France and we began working together shortly afterwards.
As Lee says in his blog, he lives in Guernsey, which makes him quite difficult to meet with in person! This presents a whole new set of challenges, meaning a reliance on technology; email, text, and most importantly Skype! Regularly Skype calls between Preston and Guernsey, France and even Kenya meant we kept our work together going when face to face sessions were not possible.
I travelled to Loughborough to see Lee just before he left for London. The camp was almost completely deserted and, as we sat in the empty canteen, we recapped all of the work we had done, to ensure Lee was mentally prepared for his Olympic experience.
I don't think anybody could really predict how unique and unforgettable London 2012 would be. I worked with Lee on approaching the race as he would any other (difficult I know, but if you've prepared properly, why change anything?), remembering his reasons for competing, his race strategies, and being ready for a number of scenarios and potential distractions. He had gone over the event time and time again in his mind, so was as ready as he would ever be for the 'Olympic experience!'
Personally, one of my long term goals was to work with an Olympian. I am now fortunate enough to say I have worked with two; Lee and the mighty Helen Clitheroe who missed 2012 through injury. I travelled down to London for the marathon and watched proudly alongside Helen, Lee's friends and family as he performed so well in the hot and humid temperatures.
As some of you may know, Lee was forced to appeal to be officially selected as a member of Team GB. Without a shadow of a doubt, he justified this selection by clearly finishing as the top British runner.
Most of all, Lee runs to make his family proud. You did just that.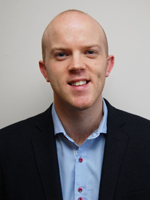 About The Author – Tom Young
Tom heads up i2i's Sport Division, leading on delivery of the Players Programme within Premier League academies and providing individual coaching to Premier League footballers, Team GB athletes and European Tour golfers. Tom also leads on i2i's work with corporate clients' Graduate Teams, providing elite level support to aspiring business leaders of the future.
Having been inspired by the i2i material as a young football player, Tom went on to complete degrees in both Psychology (BSc) and Sport Psychology (MSc) before joining i2i full time.
Newsletter
Sign up for the i2i Newsletter for inspirational stories and success tips.