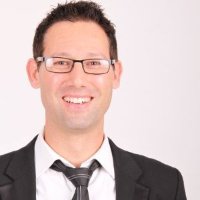 Julian de la Hunt is the owner of Impossible 2 Inevitable – Africa (i2i Africa) and has more than 15 years' experience in business and coaching locally and internationally. He is a qualified Human Resources professional (Industrial psychology), entrepreneur, speaker, performance expert and has coached at board, executive, senior and middle-management levels across a variety of industries. As part of the unique behavioural and high performance coaching methodology, Julian and i2i have worked with international sporting teams, Olympic athletes, golfers, tennis players, cricket franchises, among many others.
In constantly striving to enhance and diversify its service offering to clients, CGF Research Institute (Pty) Ltd ('CGF') welcomed Julian to head up the human capital division of its team of Lead Independent Consultants. Julian has established himself locally and internationally in a niche position and is able to offer CGF's clients assistance with a wide variety of Human Resources services which fit comfortably within the corporate governance services offered by CGF.
In addition, Julian is also the co-founder and owner of TheMentorHub; a skills, mentor and protégé matching tool which aims to close the skills gap in South Africa and reduce the high levels of unemployment through matching the right people with 'best fit' mentors across industry.
Julian specialises in facilitating Leadership development, Performance management, EQ, Team coaching initiatives, Change Management programmes in both the private and public sectors with teams and individuals. He is also a Professional Member of Coaches and Mentors of South Africa (COMENSA), registered with the Health Professions Council of South Africa (HPCSA) and a certified Activity Vector Analysis behavioural assessment Analyst.
His experience in Executive positions as Group Human Resources Officer, Board member on three different boards (NPO's) and General Manager of three additional companies as well as being the Director of his own training and coaching business for the past 3 years, has provided him with an understanding of the challenges that face Executives and Senior Managers in the workplace. His business insight into start-ups, NPO's, parastatals and large international corporations along with his passion for people and high performance acumen have become invaluable assets in his role as Change agent, high performance facilitator and Executive coach.
Julian's practical and focused approach helps enable people and organisations to reach their goals and objectives by equipping them with the psychological strategies and tools for success. All clients have access to the same material that has inspired success within the world's leading organisations and sporting teams and sportsmen / women
Julian has recently delivered projects in the US (New York), Singapore, the Middle East and the United Kingdom and combines that experience with the experience gained at the Innovation Hub (small business environment) and Olympic athletics into a truly African context.
He is a regular guest on local TV and Radio on topics ranging from leadership, performance cultures and team identity to self-improvement, sport, business and more.
Julian is particularly proud of establishing and following the path of entrepreneurship and believes that when you push yourself to the edge of your comfort zone, have the courage and conviction to follow your dream, things go from the impossible to the inevitable.
He is married to a wonderful woman and has two superbly talented and entertaining youngsters who help keep him grounded and alert every day.